Where are Kimi Raikkonen and Fernando Alonso?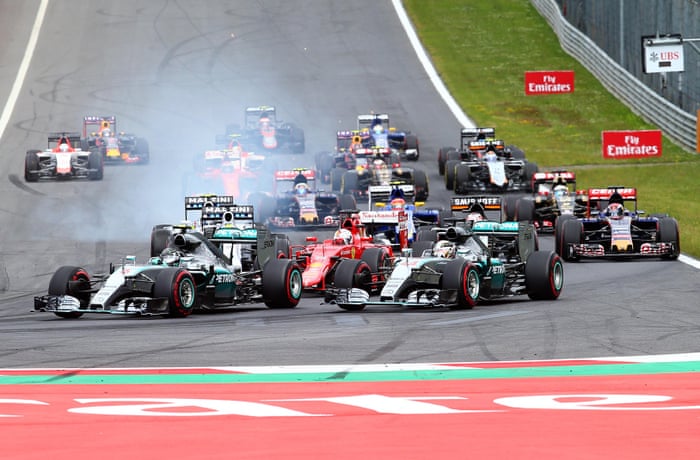 Mark Thompson/Getty Images


Some say Formula 1 had peaked in the 1980
'
s and ever since, the sport has seen nothing but a decent in its graph leading to a straight-line hit below on the x axis today. Racers of the yesteryear are unable to keep up with the way things are run; slowly letting that passion fade. And the new kids on the block, who are filled with relief and joy having made that final big step to join one of the crown jewels of motorsport, are being battered by the golden eyed racers of back-then. It is fair enough to say, two drivers who fit into this category are Kimi Raikkonen and Fernando Alonso.
Japanese grand Prix is one of the stand out races of the 2005 season. It was one race that cemented Alonso and Kimi
'
s names in the prestigious
'
greats
'
book of Formula One. The former Ferrari teammates who
'
d qualified at the back of the grid in P17 (Raikkonen) and P16 (Alonso) due to hostile weather conditions sighed a breath of relief to know the race on Sunday was to happen with the sun gracing the occasion. It was a golden race with unpredictability in the air, run offs, and crashes which saw Raikkonen win the race alongside Giancarlo Fisichella, who Kimi overtook on the last lap in spectacular fashion and also Alonso completing the podium. It is quite hard to put into perspective, where did those world class racing drivers go in the last 10 years?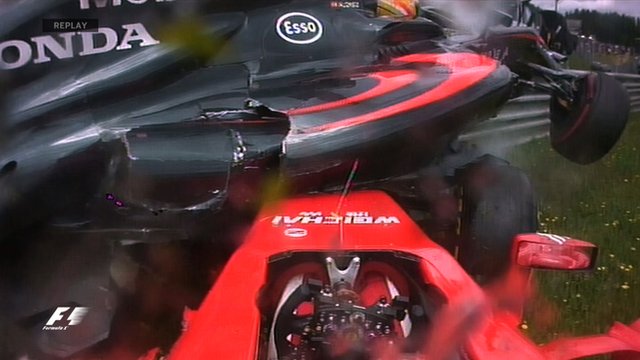 The Austrian Grand Prix for both these drivers lasted exactly 2 corners before Kimi Raikkonen mysteriously had major wheel spin out of turn 2 and swept across the track to collect Fernando Alonso on the way. The race was won in the first lap when Nico Rosberg took his teammate and held the lead until the end followed by Lewis Hamilton and a surprise visitor Felipe Massa alongside him. The only running Ferrari of Sebastian Vettel was stripped off of a podium position after an issue with the right rear wheel nut during his one and only pitstop. After a rather disheartening qualifying (Qualified P17 but lifted up the order to P14 due to grid penalties), Ferrari and Raikkonen had come with a preset plan of action to emulate what Sebastian Vettel did in Canada and for him the stakes were higher to make it happen.
Kimi Raikkonen
'
s Ferrari contract is coming to its end. Although he has been a significant contributor to Ferrari
'
s dramatic turnaround, his current form is threatening his future within the team.
What is Ferrari looking for in Kimi Raikkonen?
"I am talking about performance. Performance means a kind of holistic approach. How is the feeling with the engineers, how is working with the engineers, getting points, podiums, how quick?...many, many things
"
said Maurizio Arrivabene, team principal of the Scuderia Ferrari F1 team.
Although Kimi is still 4th behind his current teammate Sebastian Vettel in the world driver
'
s championship, doubts still linger about the Finn
'
s true capability to head the team forward. And if it all it would help Ferrari in finding a replacement for Raikkonen. It is no breaking news Kimi
'
s performance so far has been overshadowed by Sebastian Vettel
'
s resurgence with the Italian team. He has beaten the Finn 7-1 in qualifying and race. However, not everything is bad when viewers take a look at the world championship. Kimi, however, has never been a big fan of the new regulations, giving all the more reasons to continue to perform on a scale below what he can. But his feedback and experience in Formula One is something Ferrari couldn
'
t possibly get from anybody else on the grid.
Before planting contracts based on performance, Ferrari need to look at the bigger picture. Coming from a rather dark place, the team have started the new season with a whole revamp of their management and drivers, with a whole new mindset too. And one of the biggest tasks of a team to continue the same way is to make sure there is an easiness in the relationship between their 2 drivers; which is very much seen the way Kimi and Sebastian Vettel work. If Ferrari need to build a strong team, they need a strong base - which they failed to make with Fernando Alonso along the way. Unlike Alonso, however, Kimi
'
s problems are a lot less tumultuous.
I believe he is the Chris Amon of modern Formula One. A man with potential, but always at the wrong place at the wrong time. It
'
s not entirely down to an instinctive wrongness that he possess, it might also be because of the wrong mindset altogether.
As Niki Lauda says-
"
He's also quite negative. Last year right after the races finished he started criticising: this doesn't work, there's a problem there, this is why we are not winning. How can you keep the morale of a team up if the driver just says bad things? Everybody knows it: if you are racing for Italy that's an attitude you can't afford.
Maybe somewhere else they can ignore the criticism, but not at Maranello and its surroundings. Vettel is sunny, Alonso is dark
"
To reach Fernando Alonso
'
s expectations, McLaren have to go through the same process as Ferrari. To motivate the team, get them together and work on every bit individually which would take at least 2 years to get done, which in Fernando
'
s world, is probably another century away. Patience is a tough game to play in Formula one, who better to knows how to play it other than Fernando and Kimi?
Originally published on www.sportwalk.co